Car Flooring/Matting
PVC Floor Matting or PVC Moulded Floor matting or Car Flooring/Lamination as per car is laid over the OE carpet of the car which sticks with Velcro Tape. The advantage of PVC flooring in cars is, the floor of the car can be cleaned easily with a wet cloth unlike the OE carpets and gives 100% coverage. Rubber mats on the PVC flooring can be put to enhance the ambiance of the car.
Process of Installation:
1. Nowadays readymade car matting as per car make & Model is available. 2. Firstly both front and rear seats are removed by loosening the nuts/bolt. 3. Original carpet is cleaned neatly with the help of vacuum cleaner. 4. PVC sheet is laid on the carpet and sticked on carpet with the help of Velcro Tape. 5. The sides of the PVC sheets are then tucked inside the sidewall beading/plastics. The procedure takes 1 to 2 hours depending upon the skill of the person who does the job. PVC sheets are available in 2 colours - Black and Beige.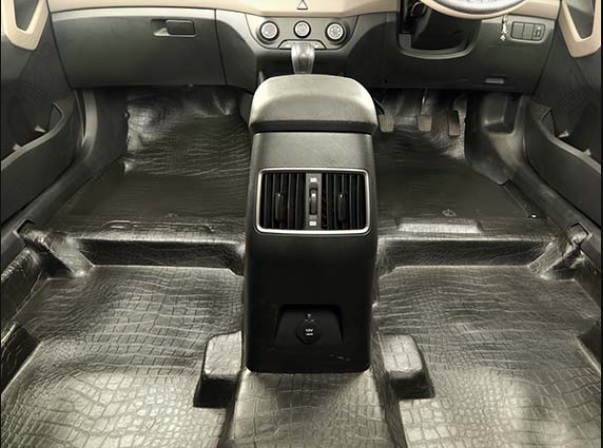 Advantages of Matting:
1. The OE carpet does not get expose to dust, hence gets protection 2. PVC sheets are water resistant and any spillage of water can be wiped with a cloth. 3. Raised edges give 100% coverage 4. Shock and sound absorbent inner layer 5. Environmental friendly material, non-toxic and odorless 6. Bottom layer keeps mats in place without harming original carpet